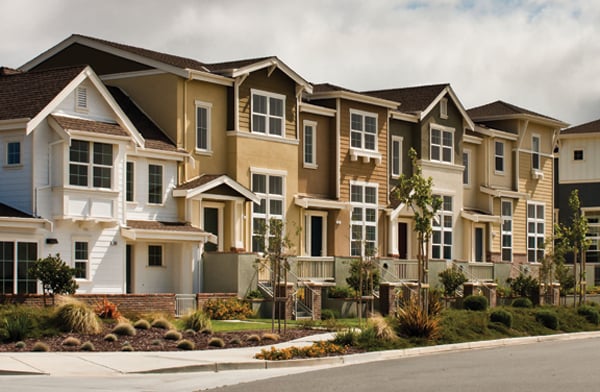 Multifamily Influencers | GlobeSt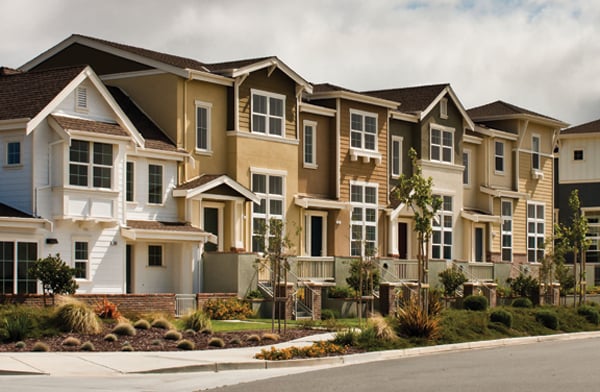 The year 2020 has been a long and hard slog for everyone, including the experts in the multifamily field. To be sure, apartments have weathered the pandemic relatively well, holding onto their private-market value and staying relatively flush with capital thanks in part to the GSEs. But as our story on page 28 shows, there are some weaknesses beginning to show. Navigating these forces, to say nothing of a nationwide eviction moratorium, takes skill and wisdom. In the following pages we have done our best to identify the people who best exemplify these traits. As always with our influencer series, we have made our picks not based on the number or size of deals completed, but rather on what these people, teams and companies have added to the multifamily community in the past twelve months. And this year, that is saying quite a lot.
INDIVIDUALS

RUSSELL APPEL THE PRAEDIUM GROUP With vast industry experience totaling more than three decades, Russell Appel has guided privately-held, multifamily investment firms, sponsored ten private equity funds and invested $12 billion in capital on behalf of clients. He established the Praedium Group in 1991 as founding principal and has led the firm through a supportive, hands-on approach and a well-defined, institutional investment process; incorporating teamwork, checks and balances, risk management, oversight and property-specific targeted business plans. Early on, Appel successfully identified job growth and affordable housing needs within suburban markets. In 2019 alone, he led the firm to purchase and sell $1.4 billion in multifamily assets.

LAURIE BAKER CAMDEN PROPERTY TRUST Throughout her time at Camden Property Trust, Laurie Baker has achieved numerous accomplishments for the multifamily firm, including creating and managing its first investment funds, leading its technology initiative and expanding its investment footprint nationally. More recently, she transformed her current role as EVP of operations to focus on the oversight and strategy for the firm's portfolio operations and investment funds; allowing further, significant company growth and investor value. In addition to her innovative, leadership efforts within the firm, Baker currently serves on the NMHC board of the director's executive committee and as vice chair of ULI's multifamily bronze council. She previously served as the global president of CREW Network.

JOEL BEHRENS TRAMMELL CROW COMPANY / HIGH STREET RESIDENTIAL Beginning his career in 2008 an associate at Trammell Crow Company, Joel Behrens worked his way up through multiple positions, before assuming his current role as principal of the firm's Dallas-Fort Worth business unit and of the firm's multifamily subsidiary, High Street Residential. Responsible for originating, financing and executing all multifamily investments in Texas, Behrens has grown the multifamily business from producing $100 million in developments to more than $1 billion, with more than $700 million in its current pipeline. While serving TCC's leadership council, Behrens sources new development opportunities, executes deals and breaks ground on new, sustainable developments including urban, infill mixed-use residential projects and transit-oriented projects.

WILL BLODGETT FAIRSTEAD Will Blodgett's passion for preserving and developing affordable housing communities goes hand-in-hand with his dedication to maintaining a socially-and environmentally-responsible company. Supporting and empowering residents and communities as Fairstead's co-founder and partner, Blodgett leads acquisitions and developments for the firm's portfolio, totaling $4 billion in assets, while guiding the company's rapid growth. Under Blodgett's leadership, Fairstead has grown from three employees and zero assets in 2014, to more than 350 professionals, 175 buildings and 11,500 units throughout 14 states, today. He serves on the Affordable Housing Development Corporation board and the Affordable Housing Tax Credit Coalition; frequently advocating for additional, stronger affordable housing in the US.

JOSEPH BRECHER GEBROE-HAMMER ASSOCIATES Joseph Brecher's success within the multifamily sector is evident through his vast industry accomplishments. He ranks as a top individual broker within the Mid-Atlantic region, having arranged 2019's largest multifamily portfolio sale within the region, as well as 2018's largest multifamily property sale. Commencing his brokerage career nearly 20 years ago with Gebroe-Hammer Associates, Brecher serves as the driving force behind the firm's multifamily sales and he is additionally credited with expanding the firm's geographic footprint and client base. As executive managing director, he has arranged more than $5 billion in multifamily property sales, totaling 29,991 units, within the past three years.

GIDI COHEN CGI STRATEGIES A visionary with the ability to understand specific tenants' needs, Gidi Cohen foresees demands and caters properties accordingly to remain ahead of the competition. As CEO of CGI Strategies, Cohen's calculated risks and ethical approach to business continuously attracts investors and increases the firm's visibility. With more than 20 years of industry experience, Cohen was one of the first developers to focus on the growing millennial market; gearing projects toward young residents by embracing historic properties and incorporating modern technology and services. While giving back to the community, Cohen works directly alongside architects during the development process and remains deeply involved in growing the firm's $1 billion portfolio.

CINDY COOKE COLLIERS INTERNATIONAL An industry veteran with more than 38 years of experience in multifamily brokerage, Cindy Cooke has executed a 100% closing ratio on all listings throughout her career. As senior EVP at Colliers International, Cooke expertly leads her team while maximizing value and providing market insights to clients by leveraging her extensive knowledge and long-term relationships. Her consistent performance and dedication is evident through countless honors. In addition to completing more than $2 billion in transaction volume within the past three years, Cooke was recognized as Colliers 2019 No.1 top US multifamily producer, and she was additionally inducted into the firm's Everest Club last year, as a top 10% broker nationwide for six consecutive years.

ANDREW DAITCH AFFORDABLE HOUSING ADVISORS OF MARCUS & MILLICHAP Throughout the past 20 years, Andrew Daitch has helped shape the affordable housing market by interfacing with original developers of older assisted affordable housing inventory. Commencing his career in 1999 with Affordable Housing Advisors of Marcus & Millichap, Daitch has since worked tirelessly to grow the company, enhance its platform and improve services for clients. As executive managing director, Daitch has led the firm to exclusively list and sell more than 200,000 government-subsidized units throughout the US, valuing more than $10 billion. He was recognized as Marcus & Millichap's No.1 multifamily broker in 2018 and 2019 and he has been repeatedly recognized as a top 5 agent for the firm, nationwide.
HEATHER T. GALLAGHER CAGAN'S REALTY INC. Heather Gallagher's main objective as a broker at Cagan's Realty Inc. is to actively pursue niche and transaction size thresholds that are unusual for female industry professionals, in order to build a path of success for women in commercial real estate. As one of Chicago's only sector-focused female teams, last year Gallagher and her partner successfully facilitated Illinois' largest de-conversion program, by total number of units, and one of the largest in the nation in a $94 million, 154-building, 924-unit transaction. As a multifamily investment expert with 20 years of industry experience and an impressive sales volume, Gallagher excels in developing comprehensive packages, positioning assets for sale and executing contract details.

ADAM HENDRY TZADIK MANAGEMENT Upon establishing Tzadik Management in 2007, Adam Hendry successfully navigated the company to flourish during the great recession. He has since led the firm to manage more than $1 billion in apartment complexes and more than 19,000 units throughout the US. Through his in-depth market knowledge, financial acumen and opportunity analysis experience, Hendry spots potential market opportunities and expertly positions the firm to acquire assets. Committed to company culture and continuous improvement as founder and CEO, he develops his workforce in a scalable, repeatable way across all properties. He currently leads a team of more than 200 professionals with more than 80% employee retention.

TREVOR KOSKOVICH NORTHMARQ Tasked with establishing NorthMarq's multifamily investment sales practice, Trevor Koskovich joined the firm in 2018 as president of investment sales. Leveraging 20 years of experience in negotiating transactions, advising clients and serving as a top producer internationally, Koskovich has grown the platform to 65 professionals, 13 offices, more than 500 clients and $3 billion in completed multifamily sales volume within the past two years. While recruiting top tier talent and handling a current pipeline volume of more than $1.5 billion, Koskovich transacted the sale of five Phoenix area rental communities earlier this year, successfully completing Arizona's third largest sale, by dollar volume and the largest horizontal, single-family sale, by dollar volume, nationally.

CRAIG LASHLEY MLG CAPITAL & VALIANT RESIDENTIAL With a unique industry perspective as both an investor and a property manager, Craig Lashley serves as principal and EVP of investments for MLG Capital, as well as the president of Valiant Residential. Within his roles, Lashley oversees direct investments for MLG Capital, which acquired $480 million in assets last year, and he manages more than 17,500 units while overseeing 400 professionals at Valiant Residential. As a true problem solver, he has been a major component in driving funds and scaling properties for both firms. While producing positive results for his teams, he remains active in industry associations including NMHC, NAIOP, ICSC.

DAVID LEOPOLD BERKADIA Having dedicated his career toward advancing affordable housing, David Leopold holds vast expertise in all aspects of the field. He previously served as VP of affordable sales and investments at Freddie Mac, where he grew its annual affordable housing production from $2.2 billion in 2014 to $9 billion in 2019, and also led its re-entry into the LIHTC equity investment business. Since joining Berkadia in November 2019 to lead the integration of its affordable housing platform in the newly created role of SVP and head of affordable housing, Leopold has expanded its footprint and led significant growth, while helping clients address market complexities. Under Leopold's leadership, Berkadia's affordable housing mortgage banking production has increased 100% versus the same period last year.

WARREN LOY LENDLEASE Committed to Lendlease's mission to focus on placemaking, sustainability and community engagement, Warren Loy aims to improve entire neighborhoods through public amenities. Within his first few years as VP and senior asset manager, Loy launched its first multifamily asset management platform, providing a customized approach to each rental building. While overseeing all US multifamily operations and finances, Loy continuously rethinks resident programming to instill a sense of community in each project. Through his creative, resident-first mentality, Loy recently transitioned to provide virtual amenities and online events across Lendlease's properties for residents, community members and followers worldwide. Offering high-quality programming, Loy's innovative work has generated interest from national media outlets.

CARLOS MELO THE MELO GROUP Carlos Melo successfully achieved the American dream upon moving his family-owned, development firm, the Melo Group, from Argentina to Miami in 2001. Leading the company as principal, alongside his father and brother, Melo has grown the firm to be one of the city's most active residential developers. Through his innovative, collaborative efforts, Melo is credited with reshaping the Miami skyline and activating numerous neighborhoods with thousands of new residents. Strategically building for neighborhood demand, Melo employs a fully integrated development approach to carry out projects in underserved areas. Under Melo's direction, the firm has developed nearly 5,000 units, with more than 2,000 units in its current pipeline.

AIMEE MORGAN JLL Setting an unmatched standard in the field of client service, Aimee Morgan has redefined JLL's entire appraisal sector. Delivering a personalized approach by evolving the disconnected customer experience and enhancing trusted, client-advisor relationships, Morgan meets needs directly throughout the entire process to ensure best services. She serves as SVP for the firm, where she leads the valuation advisory team's regional multifamily operations, encompassing a wide range of assets and lending institutions. With her empathy and a client-focused mentality to execute her vast record of success, Morgan additionally impacts younger appraisers through her passion for mentoring and training.

ROBERT MORGENSTERN CANVAS PROPERTY GROUP As an early adopter of real estate technology, Robert Morgenstern continues to prioritize innovative software at Canvas Property Group. Through his forward-looking approach to property management, Morgenstern has advanced the firm through its platform by connecting residents and management. Furthering transparency and smart building utility, he launched the firm's data analytics-based, propriety model to identify operational issues and assess tenant satisfaction. As founder and principal of the firm, Morgenstern directs business development, strategic investment and management decisions. In addition, he separately leads multifamily acquisition and operation efforts as the managing principal at Morgenstern Capital, which has acquired 1,500 units valuing $500 million since its 2015 inception.

DAWN MOTTRAM JONATHAN ROSE COS. With more than 20 years of affordable housing project management experience, Dawn Mottram now serves Jonathan Rose Cos. as managing director of strategic initiatives. Creating environmentally, socially and economically resilient communities and cities, Mottram is a key figure in expanding and implementing the company's Communities of Opportunity initiative to provide safe housing for low-income individuals and senior citizens. She additionally activated and now directs the firm's community opportunity fund as its executive director. She is dedicated to improving the wellbeing of affordable housing residents by providing access to health, educational, employment and social programs. Creating and preserving stable communities, Mottram positively impacts lives across the firm's more than 15,000-unit, affordable and mixed-income portfolio.

JASON PARR CUSHMAN & WAKEFIELD Jason Parr assisted in forming Cushman & Wakefield's Northern California multifamily practice 13 years ago and has since built and led the advisory group to offer tailored services for private and institutional investors and owners. As executive director of capital markets, Parr advises clients, such as Blackstone, CIM Group, KBS, New York Life, Prudential and Wells Fargo, through his unique perspective in selling both existing multifamily properties and development sites. Consistently recognized as a top producer for the firm, he has made more than $1.1 billion in sales, totaling more than 7,500 units.

REMY RAISNER THE RAISNER GROUP After immigrating to the US from France, Remy Raisner founded the private equity real estate firm, the Raisner Group in 2009 at 27-years-old, without industry experience or capital. Handling the company's overall growth, strategy and management as CEO, Raisner has been a significant contributor in renewing and growing Brooklyn as a desirable, residential area by turning over buildings in transitioning areas of the borough. While increasing the firm's investor count across four continents, serving as an advocate for urban policy in Brooklyn and launching a venture capital platform to invest in technology start-ups, Raisner additionally serves as a Foreign Trade Advisor to France, furthering economic diplomacy and the French-American business relationship.

ELIE RIEDER CASTLE LANTERRA PROPERTIES As an active multifamily real estate investor, owner and manager, Elie Rieder holds 22 years' worth of in-depth market knowledge. Rieder founded Castle Lanterra Properties in 2009 to acquire and manage income-producing, multifamily properties within strategic growth markets. As CEO, Rieder strives to provide a sense of community at his properties through social and environmental initiatives and by implementing sustainable endeavors to provide better quality of life, reduce carbon footprints and generate attractive returns. Through Rieder's value-add investment strategy, the firm executed a record-breaking year in 2019 with 11 transactions totaling $411.6 million. Under Rieder's direction, the company currently owns and manages more than 71,000 residential units across 24 properties.

STUART SAFT HOLLAND & KNIGHT LLP As one of New York's leading lawyers on the creation and conversion of condominiums, Stuart Saft has handled all types of real estate transactions during his four-decade long career. Saft has authored 44 books on commercial real estate and more than 100 articles on the topic, which are often used by law firms, industry professionals and the courts. As a partner and the New York real estate practice group leader at Holland & Knight LLP, Saft has grown the practice from six lawyers in 2012, to 38 lawyers today. He has chaired the council of New York cooperatives and condominiums association since 1988 and he has written legislation enacted by the city, state and federal government, while regularly advising elected officials regarding real estate.

J.J. SMITH CRG J.J. Smith previously built CA Ventures' residential empire from scratch, transforming its small, student-housing business into more than 40,00 housing units and more than $6 billion in completed projects, while implementing sustainable development standards and expanding the business internationally. Once again, Smith is aiming to build a new multifamily powerhouse for Clayco's real estate development arm, CRG, as managing partner. Targeting $4 billion in development within the next five years, Smith successfully creates strategies, sources opportunities and delivers properties for all residential asset classes in his new role. As a proven multifamily expert and developer, Smith additionally serves on the boards of ULI's student housing executive committee, the NMHC student housing council and Landmarks Illinois.

CHRIS SOWER COLLIERS INTERNATIONAL With more than 15 years of specialized experience through multiple, notable positions within the multifamily brokerage field, Chris Sower has helped change the Boston skyline by transacting on deals ranging from class A, multifamily portfolios and ground-up development sites to luxury condominium conversions. Leading rapid growth for Colliers International's Northeast multifamily advisory group through acquisition, disposition and repositioning strategies and joint-venture opportunities on behalf of clients, Sower serves the team as EVP. By deepening the group's synergy with the capital markets team's debt and equity specialists in order to arrange financing for buyers, Sower led the group to close $730 million in product within the past year.

BJ TURNER DUNLEER With a background in hospitality, BJ Turner adds significant value to undercapitalized or mismanaged multifamily properties by focusing on the tenant experience. As the founder of Dunleer, Turner expertly directs the firm to acquire and reposition aging assets into highly-curated communities in supply-constrained Southern California markets. He plays a significant role in the transformative design process, achieving common area engagement, interior upgrades, amenity programming and enhanced arrival experience. Turner's strategy has attracted tenants while garnering top market rents. The firm has sold many reimagined assets at strong prices, providing high risk-adjusted returns and generating capital for future opportunities.

WILLIAM M. WALKER WALKER & DUNLOP With an intense desire to transform the third-generation family-owned business of Walker & Dunlop, William Walker assumed the role of CEO in 2007. While rising through company leadership roles for nearly two decades, Walker has led unprecedented growth for the company, expanding its employees to more than 800 professionals, securing a nearly $90 billion servicing portfolio, diversifying its footprint into new markets and increasing revenues by five times since its 2010 IPO. Earlier this year, he launched the firm's new multifamily valuation business line and he led the firm to close its largest transaction in company history—a $2.4 billion credit facility to refinance 22,439 multifamily units. Under Walker's guidance as chairman, the firm's shares appreciated by 375% within its first seven years as a publicly traded company, and the firm was additionally named Fannie Mae's top lender of 2019.

KEITH WASSERMAN GELT INC. As a respected entrepreneur, Keith Wasserman has founded multiple ventures within the multifamily space. During the height of the recession in 2008, he co-founded real estate investment firm, Gelt Inc. Having led more than $1.8 billion in property acquisitions for the firm, including nearly 10,000 multifamily units, he has successfully grown the company and is on track to further expand its multifamily holdings to six additional states this year. While enhancing operational efficiencies, implementing capital expenditures, re-branding assets and creating value-add opportunities, Wasserman also co-founded the financing platform, Domuso in 2013 to offer residents flexible payment options nationwide. Wasserman additionally co-founded the nonprofit foundation, Resident Relief Foundation, which has awarded more than 100 rental assistance grants to residents facing eviction due to temporary financial emergencies.

MARCIE WILLIAMS RKW RESIDENTIAL Joining RKW Residential as president in 2015 during the firm's infancy, Marcie Williams quickly grew the company into an industry leader with a vast portfolio of assets. Leveraging her extensive experience with prominent industry firms, Williams has added more than 13,000 units to RKW's portfolio, expanded its footprint across six states and grew its executive and support teams by 25% within the past three years. Since 2017, she increased RKW's revenue from $7.9 million to $22.2 million in 2019, through her people-first philosophy. While leading all aspects of the firm's multifamily property management operations and new business development, Williams has implemented new training, technology, an organizational structure and a holistic branding strategy to enhance the firm's service level, improve operational performance and resident satisfaction, integrate new team members and receive national recognition.

DANIEL WITHERS MATTHEWS REAL ESTATE INVESTMENT SERVICES Daniel Withers has served as a top producing agent for Matthews Real Estate Investment Services since joining the company in 2017. While focusing on acquisitions, dispositions and ground-up developments as SVP and senior director of multifamily, Withers has spearheaded the launch and management of the company's Encino office, recruiting agents, conducting training, fostering company culture and increasing revenue over the past two years. While offering clients comprehensive advisory services on wealth creation and personalized multifamily real estate strategy, he received the firm's coveted Chairman's Award in both 2018 and 2019. Bringing more than 17 years of experience to his role, Withers previously served as the director of multifamily at Berkadia.

SRINIVAS YALAMANCHILI POSITIVE INVESTMENTS As one of the most active multifamily players in California, Srinivas Yalamanchili has garnered national recognition for his small, family-owned firm, Positive Investments through his unprecedented transaction volume. Overseeing acquisitions, dispositions and financing in his role as principal, Yalamanchili serves as the primary lead for more than 95% of the firm's transactions. Finding potential in untapped markets, he shifted the firm's investment focus and diversified its portfolio, expanding its business into affordable, workforce and senior housing within secondary and tertiary markets. He reliably obtains the best available financing through his extensive market data and pricing knowledge, while ensuring a supportive company culture.
TEAMS
AVISON YOUNG'S HAUSER TEAM As part of Avison Young's Southern California multifamily practice, principal Peter Hauser has expanded the practice through notable transactions and the recruitment of quality advisors. Hauser joined the firm in 2017 with 37 years of industry experience. Under his guidance, the team collaborates with multifamily investment sales specialists throughout the US and provides advice and solutions to buyers and sellers by staying up to date on capital markets, local market fundamentals, legislation and regulations. While leading the team to complete numerous high-profile deals, Hauser executed more than $100 million in transaction volume for the firm in 2019.
BASIS INVESTMENT GROUP MULTIFAMILY FINANCE ORIGINATION TEAM Employing an assembly line approach to the work, Basis Investment Group's multifamily finance origination team ensures that each member utilizes their specialty expertise to service and benefit clients. Streamlining transactions to create a seamless customer experience, the multifamily loan production team offers a variety of loan sizes and is on track to close more than $200 million in transactions this year. Aiming to additionally benefit the affordable housing sector throughout the US, the team offers the ability for smaller borrowers to finance and develop such properties by sourcing and providing loans through the Freddie Mac small balance loan program. As the company is one of few minority and female-owned industry lenders, the team actively works to inspire and create a robust pipeline of future minority and female talent.
CBRE Multifamily Comprising more than 300 professionals specializing in brokerage, finance and investment banking, CBRE's multifamily division serves a broad range of investors around the world. Executing a record year for the firm, CBRE multifamily completed $33.3 billion in investment sales and handled $30.4 billion in financing in 2019. Ranking as the No.1 Freddie Mac and Fannie Mae loan originator for 2019, the group offers access to diverse capital sources, innovative technology and expertise across all multifamily asset types to provide clients with a variety of financing options. Leading the team's activity is president of capital markets Brian McAuliffe, head of national multifamily loan production for CBRE's debt & structured finance platform Mitchell Kiffe, head of Americas multifamily research Jeanette Rice and senior managing director and head of CBRE multifamily capital Kyle Draeger.
COLLIERS INTERNATIONAL'S DEVINCENTI LAGOMARSINO TEAM As trusted advisors to prominent multifamily investors and owners within San Francisco, Colliers International's Devincenti Lagomarsino team, led by EVPs James Devincenti and Brad Lagomarsino, is a powerhouse within the area. Providing strategic counsel on multifamily investment strategies, the team of brokers is responsible for more than 50% of 10+ unit apartment buildings sold within the city each year. The team has sold more than 14,520 units totaling more than $4,220 billion, while reportedly achieving more than $45,000 per unit more than its competitors. For the past seven years, the team has consistently received the North America: No.1 Multifamily Broker award. Additionally, the team has more recently become experts on the disclosure process upon the city's passing of the Community Opportunity to Purchase Act in 2019, and has since listed 23 buildings.
CUSHMAN & WAKEFIELD'S SUNBELT MULTIFAMILY ADVISORY GROUP A hands-on, dynamic team, Cushman & Wakefield's Sunbelt multifamily advisory group encompasses 70 team members throughout 11 states. Offering a specialized, regional approach, the group serves local and national clients across various multifamily investments by providing market intelligence and wide market exposure. Growing its sales volume each year by $5.4 billion in 2018 and $7.2 billion in 2019, the group expanded its platform coverage last year to include Texas and Arkansas. As one of the most active multifamily brokerage firms across numerous states, the group achieved a 42.6% market share at the end of 2019. Securing greater investment return performance for clients by offering a large pool of real-time buyers, the team accomplished a record-breaking $1.71 billion in sales volume within Q1 of 2020.
MCGUIREWOODS LLP'S MENSI & YOUNGBAR Providing extensive experience in advising lenders on multifamily mortgage loans intended for sale on the secondary market, partners Dennis Mensi and Alice Youngbar of McGuireWoods LLP have made a mark with the firm's multifamily practice. Through expertise in low-income housing, residential real estate transactions and representing lenders in multifamily mortgage loans to Fannie Mae and Freddie Mac, Mensi currently represents institutional lenders in originating loans that are pooled and sold as commercial mortgage-backed securities, while advising banks in mezzanine loan origination and purchasing, and syndicating mortgage loans. Youngbar separately represents lenders in connecting loans and financing multifamily properties through the Fannie Mae delegated underwriting and servicing product line and Freddie Mac seller-servicer loan programs.
NELSON MULLINS FLORIDA REAL ESTATE TEAM Following the 2018 merger of Nelson Mullins and Broad and Cassel, the Nelson Mullins Florida real estate team has flourished through its combined national reach and deep Florida real estate practice. The group, led by team co-chairs Boca Raton partner David Itskovich and Orlando partner Jo Thacker, routinely represents clients in some of Florida's largest multifamily transactions. With seven offices throughout the state, the team assists clients in selling, buying, leasing, developing, managing and financing real estate. The group is consistently recognized for its excellence through its extensive local and regional knowledge, its quality of service and its expertise in real estate law and land use and zoning law. In addition to its support for the community, the team is committed to unwavering client service.
NKF'S MULTIFAMILY CAPITAL MARKETS CENTRAL TEXAS TEAM Comprising four investment sales experts, one land expert and two debt and structured finance experts, Newmark Knight Frank's multifamily capital markets Central Texas team aims to serve clients' needs through equity, debt, acquisition and dispositive services. Maintaining a personal friendship since childhood, vice chairman Patton Jones and executive managing director Matt Greer lead the team with a unique, heightened level of trust, communication and collaboration. Jones and Greer consistently rank among the firm's multifamily capital markets team's top producers, while leading the team to execute more than 40 transactions and $2 billion in annual sales. Covering markets from Austin to San Antonio, the vertically-integrated team serves clients by presenting investment opportunities and offering the latest submarket data.
PRISM CAPITAL PARTNERS' DIAZ, COHEN AND FOURNIADIS Prism Capital Partners' executive team of founder and principal partner, Eugene Diaz, principal partner, Edwin Cohen and SVP of residential, Robert Fourniadis, continue to have a positive influence on the multifamily market and local communities of New York and New Jersey. The team identifies, acquires and creates value-added opportunities within under-utilized properties and historic landmarks. Diaz and Cohen have expanded the firm as an active investor and multi-faceted developer, while Fourniadis has evolved the firm's residential division to re-energize communities through next-generation housing developments. While establishing a group of skilled professionals with targeted experience, the team seeks and embraces highly complex multifamily projects with strong short- and long-term potential.
THE JONES-SAGLIMBENI TEAM OF INSTITUTIONAL PROPERTY ADVISORS (IPA) With a unique insight into the mindset of active buyers and sellers in Northern California, the Jones-Saglimbeni team of Institutional Property Advisors maintains a majority market share in the San Francisco Bay Area, with more than 86 years of combined multifamily experience. The group is led by one of the firm's reoccurring top investment professionals nationwide, executive managing director Stanford Jones. Jones leads IPA's Northern California multifamily team, having sold more than $14 billion in multifamily real estate within the area, alongside partners and executive directors Philip Saglimbeni and Salvatore Saglimbeni. Delivering insight into current market conditions while expertly forecasting trends, the team executes a high level of interaction with clients to offer real time information. Surpassing $2 billion in transactions last year, the team completed the $292 million sale of a 300-unit complex as its largest deal of 2019.
COMPANIES
ABI MULTIFAMILY At first glance, ABI Multifamily stands out for its sales volume: the company focuses in four West Coast markets—Phoenix, Tucson, San Diego and Sacramento—and it generated more than $16 million in gross sales revenue for 2018 and 2019.  But the company does more than just transact. It is also a leader in providing research and data to the industry. ABI produces a wide range of market data, including ABI Insights, Snap Stats, Construction Pipeline, and Quarterly Reports, which are all available for free. Since 2018, the firm has grown from a team of 35 to a team of 43, and this year, ABI plans to recruit an additional 15 to 25 brokers. Recruiting comes easy to the firm due to its collaborative company culture and a healthy work-life balance. It isn't surprising to hear that the company has been named the No. 1 multifamily brokerage firm in Arizona by Arizona Business Magazine, and the company is regularly asked to comment on the multifamily market for a variety of publications.
ABILITY HOUSING Non-profit developer Ability Housing is working to solve the affordable housing crisis in Florida. The company has 27 years of experience developing and operating energy-efficient, sustainable housing for low-income, formerly homeless and disabled families and adults. Last year, the firm brought two new projects to the market, the 166-unit Village on Mercy in Orlando, FL, and the 80-unit Village at Hyde Park in Jacksonville, FL. In the last three years, Ability Housing has added 250 units of affordable housing to the market, increasing its portfolio by 103%. The company, however, doesn't only provide new affordable housing supply to the market. It also lends crucial research to policymakers and consults on legislation to support affordable housing. It launched a program called The Solution That Saves to assess the value of permanent supportive housing and to illustrate how affordable housing is a solution to the problem of homelessness. Ability Housing also consults other non-profits and provides developer services to continue to propel the mission of affordable housing.
CAMDEN PROPERTY TRUST Houston-based Camden Property Trust is an established leader in the multifamily industry. As one of the largest multifamily REITs in the US, it has a massive portfolio of 56,000 luxury apartment units across the Sunbelt. Since launching in 1993, Camden has completed $8 billion in real estate transactions and has raised $5 billion in capital. In the last decade, the company has doubled its share and annual dividend rate and has delivered average shareholder returns of 14.1%. During the coronavirus pandemic, Camden has continued to prove itself as a leading provider of housing, launching a $10 million fund to support residents impacted by COVID-19 and catalyzing other multifamily REITs to follow suit. The company is equally as supportive of its employees. It is one of the best workplaces for women, diversity and millennials, and it has been named one of Fortune 100 Best Companies to Work For every year for the last 13 years.
CAPITAL SQUARE Capital Square is laser focused on providing returns to investors. Founded in 2012, the company targets tax-advantaged real estate investments and acquires class-B and class-B+ institutional-quality multifamily buildings, while driving rent increases and creating value for investors. Since its founding, Capital Square has completed $2 billion in transactions and has raised $420.8 million in equity for 25 multifamily offerings. In the last three years alone, the firm raised $337 million in investor equity, and in 2019, it completed its largest transaction to date, the 373-unit 2000 West Creek Apartments in Richmond, Va., for $113 million. This activity has easily made Capital Square one of the leading sponsors of tax-advantaged real estate. To date, it has built a portfolio of 6,595 units and 33 apartment communities, largely located in the Southeast. During the coronavirus pandemic, the portfolio has delivered between 98% and 100% rent collections each month, illustrating the resiliency of the company's investment strategy. Capital Square continues to be bullish on well-located institutional-quality product with growth potential.
DWIGHT CAPITAL LLC Real estate finance and investment firm Dwight Capital focuses on multifamily properties. In fact, 75% of the firm's lending business is multifamily properties and it is one of the top FHA/HUD lenders for multifamily in the US. In total, Dwight Capital services in excess of $5 billion in commercial real estate loans. In the last few years, the firm has grown significantly, expanding the New York headquarters office and opening new offices in Washington DC, Cleveland and St. Petersburg, FL. The firm also launched Dwight Mortgage Trust, a mortgage REIT that provides short-term balance sheet loans. The REIT portfolio is expected to hit $1 billion in the second quarter of 2021. In 2020 alone, Dwight Capital is on track to close $2.5 billion in loans. With these accomplishments, it isn't surprising the firm has been a top-five multifamily HUD lender for the past five years by both transaction and dollar amount.
GEORGE SMITH PARTNERS George Smith Partners is an established influencer in securing capital solutions for some of the multifamily market's most enviable investors. The firm is known for developing and securing creative financing deals that meet both entrepreneurial and institutional client needs. This year, George Smith Partners has already secured more than $624 million in transactions, and in 2018 and 2019, the firm closed nearly $2.5 billion in transactions. In addition to supporting clients, George Smith Partners also produces a weekly publication called FINfacts to provide information and opinions on the market. The newsletter has more than 50,000 subscribers and is regularly used by other publications for data and opinions. George Smith Partners is continuing to grow. In the last three years, it has had little turnover and has continued to name new principals and recruit new analysts and brokers. The company has also focused on building diversity and enhancing the success of its female team members.
JAMISON PROPERTIES Los Angeles-based Jamison Properties began investing in real estate in 2013 by converting an office building into a 127-unit apartment building. Since then, the company has built a portfolio of 2,000 apartment units with 5,000 more in its development pipeline. In total, the company owns and operates more than $3 billion in commercial and residential real estate and has acquired more than 100 properties, making it one of the largest owners in the Los Angeles market. In the last three years, Jamison has expanded with several new deliveries in Koreatown, including the 72-unit Maya; the 209-unit Luna; the 226-unit 30Sixty; and the $300 million Kurve on Wilshire, which is currently under construction. Despite the coronavirus pandemic this year, Jamison has continued to move forward on its development pipeline, including projects like the 336-unit The Crosby, which will deliver later this year. The firm's leadership—Garrett Lee, Jaime Lee and Phillip Lee—serve on numerous local boards and have received accolades from local organizations.
LEASELOCK LeaseLock is disrupting the apartment market for both landlords and renters. The tech company replaces traditional security deposits with lease insurance, ultimately eliminating the need for security deposits altogether. The model allows renters to access apartment units at a lower cost—no more hefty up-front deposits—while continuing to protect landlords from rent loss and unit damage. In place of security deposits, renters pay a low monthly fee and in exchange, the landlord receives up to $5,000 in protection, exceeding the standard protection that security deposits offer on most apartment units. The company, a pioneer in the insurance tech or insurtech market, is on track to displace $50 billion in security deposits in the US. It currently has insured 130,000 apartment units, a total of more than $300 million in lease value. While LeaseLock currently focuses on multifamily, the model could work with other commercial assets as well, providing expansion and growth opportunities.
RANGEWATER REAL ESTATE Formerly Pollack Shores Real Estate Group, RangeWater Real Estate has been on a growth trajectory, expanding in the Sunbelt region. Last year, the firm closed $726 million in development and $286 million in acquisitions, and its management portfolio grew by 35% to a total of 38,761 units under management with an additional 10,000 units in the pipeline. In total, the company has developed 26,000 multifamily units and currently manages a balanced portfolio of more than 42,000 units in 10 states. This year, RangeWater Real Estate launched a build-to-rent single-family real estate portfolio to service adults and families that have outgrown the apartment market. The company is one of the first investors to enter this space, and it already has two new development projects under construction. RangeWater is also reimagining Olea, its apartment brand that targets empty nesters, into full-service experience with a full suite of amenities. In addition to its growth and expansion, the firm remains committed to supporting its employees, offering professional development opportunities, mentoring and cross training.
SMARTRENT Based in Scottsdale, AZ, SmartRent is revolutionizing technology in the apartment market.  The company is a provider of smart-home technology, including access-control systems, community-management mobile apps and self-guided tours, and it is the only smart-home technology provider run by leaders with experience in the rental housing market. Technology has become an integral part of our everyday lives, and SmartRent is ensuring that residents—particularly millennials and Gen-Z—have access to the same technologies in their homes. Since its launch in 2017, SmartRent has raised more than $102 million in funding, and last year the firm's installations grew 600%. In 2019, the firm was named on CNBC's Upstart 100 List, which ranks companies that have the potential to transform the market. This year, SmartRent secured $60 million in series C funding, which the firm will use to expand its tech products and continue to grow its team.
STEPP COMMERCIAL Representing private multifamily investors in Los Angeles, Stepp Commercial is one of the leading brokerage firms in the market. Last year, it closed $315 million in deals, a total of 53 transactions and 1,147 units, most notably closing the $50.8 million, 127-unit Patio Gardens and a 13-property portfolio in Long Beach totaling $50.4 million. It's another impressive year in a series of impressive years since the firm was launched in 2013 by husband-and-wife duo Robert Stepp and Kimberly R. Stepp, both principals. The 11-person team has closed more than $3 billion in deals, and the company credits its strong market relationships and focus on client value with its success. The client-centric model includes building a company culture focused on long-term relationships rather than the traditional transaction-oriented approach. For that reason, Stepp Commercial does a large volume of 1031 deals for repeat clients.
THE NRP GROUP A vertically integrated real estate developer and operator of multifamily properties, the NRP Group is one of the largest multifamily developers in the US. This year, NRP has 25 projects under development totaling 5,300 units and nearly $1.5 billion of investment. Since 2018, the company has grown by 56% in terms of development projects, 60% in unit count and a 98% increase in capital deployed. NRP also launched a third-party development business and has 2,000 new unit starts. Combined with NRP's business, the firm has a total of 7,000 units under construction this year, a 34% increase over 2019. NRP has also expanded into several new markets, including New York, New Jersey, Atlanta, Boston, DC Metro, and an expanded presence in Austin, Houston and North Carolina. Equally, NRP has been actively completing business plans on current investments, disposing of 17 assets and a total of 5,300 units. These sales totaled $1.1 billion on $825 million of initial investments, a gain of $250 million or 30% of the sales price. NRP's successes have earned the company a wide variety of accolades.
THE RADCO COS. The RADCO Cos. is known for staying in the forefront of the real estate investment market. The company focuses on opportunistic apartment investments and specializes in underperforming class-B and class-C multifamily assets with value-add potential. In the last decade, the RADCO Cos. has invested in 30,000 apartment units in 15 markets. During the coronavirus pandemic, the company proved its agility, pivoting to support employees and operations. It quickly launched a wellness program, TRIVE, to support physical, mental/emotional, and financial wellbeing for employees. The company also built on existing technology to launch virtual tours, ultimately producing a 7% increase in leasing activity over 2019. The firm was named one of the fastest growing companies in Atlanta in 2018 and this year, it was named one of the best places to work in multifamily. The RADCO Cos. is also an established market leader, serving as a frequent resource for industry publications, like the Financial Times and Bloomberg.
TRION PROPERTIES While Trion Properties originally launched in 2005 as an entrepreneurial venture between two friends—Max Sharkansky, managing partner, and Mitch Paskover, managing partner—the company is now a major investment manager on the West Coast. Trion targets value-add multifamily opportunities in emerging markets, including the East Bay market in California and Washington County in Oregon. To date, the company has closed more than $600 million in multifamily transactions, and it has a current portfolio of 1,648 units totaling $360 million. The value-add strategy has been successful, generating 30% annual returns for investors. Trion Properties is a vertically integrated firm with in-house property management. This year, Trion launched an investor portal, part of a digital strategy to create a direct channel for investors to participate in the company's open fund and any other offerings. In addition, Trion is embracing technology with a blog, YouTube channel and social media platforms to connect with both residents and investors.
TRUAMERICA MULTIFAMILY In less than a decade TruAmerica Multifamily has grown into one of the leading investors, owners and operators of apartment buildings in the country. Partnering with Guardian Life Insurance Co. of America, the firm's workforce housing and value-add investment strategy has built a $10 billion portfolio totaling 43,000 units. Last year, TruAmerica closed $1.3 billion in apartment acquisitions, a total of 22 properties and 7,467 units located in Atlanta, Orlando, Denver, Las Vegas, Tampa, Seattle, Phoenix, Raleigh and San Diego. In the same year TruAmerica entered the Atlanta market, rapidly building a five-property portfolio totaling 1,600 units. This year, the company has expanded into Texas, opening a new office in the market, with plans to grow its portfolio in the state and Midwest region. CEO and president, Robert Hart lives by the mantra, "You can do good while doing well and making a profit." As such, the company is involved in finding solutions to the housing crisis and plays an active role in local charities and organizations.
UNIVERSE HOLDINGS Universe Holdings is one of the most active investors in the Southern California market. The investment firm targets off-market value-add deals in major metros and coastal submarkets using proprietary market analytics to make informed investment decisions. Most recently, Universe Holdings bundled small value-add deals and large core assets together into a single portfolio, creating a large and diversified portfolio. Before the pandemic hit, effectively shutting down investment activity, Universe Holdings closed five deals this year. In addition, it has turned its attention to the Inglewood market, which is poised for significant growth because of the development of SOFI Stadium and Entertainment Complex, which will serve as the home stadium for the Los Angeles Rams football team. Universe Holdings has acquired a portfolio of 10 properties in the submarket. The firm's agility and ability to respond to market demand has helped to drive its growth.
URBN PLAYGROUND New York City-based URBN Playground is pioneering live-work-play spaces and the amenity experience in apartment communities. The company brings together built space, staffing space, and technology space to curate a cohesive experience for residents. URBN Playground does this through its white-label concierge app that gives residents access to a wide range of lifestyles services and amenities, including housekeeping, delivery or fitness and programs and events that include wine tastings, children's parties, movie nights and themed parties. While there is a clear benefit for residents, landlords are also seeing the tremendous upside of the program. Residents are willing to pay higher lease rates and stay longer in the building, and overall they are happier. As a result URBN Playground is already being used in 60 apartment communities across the country. The company is also currently exploring institutional relationships, which would bring the program to hundreds more properties.
VERO LEASING Vero Leasing is a New York-based tech company that allows property owners, brokers and renters to lease a property digitally by expediting the process, verifying applicant information and effectively mitigating risk. In the last few years, Vero has built up the platform, securing $4 million in funding to write algorithms and automate the leasing process. In the last two years, Vero has partnered with MNS Real Estate, an owner that manages $10 billion in apartment assets, and Bold New York, which adds 11,000 units to the company's New York virtual leasing portfolio. In addition to growing its platform, Vero has launched Income and Asset Verification, a patent-pending technology that will verify the financial information of renters impacted by the coronavirus pandemic. The platform was born of demand from apartment owners who feared that some residents were taking advantage of the health crisis to avoid paying rent. This is just one example in how Vero can play an integral role in bringing more technology to the market.
VIRTUAL DOORMAN Launched in 2000, Virtual Doorman was one of the first companies to bring technology to the real estate market with the concept of a virtual doorman. It leverages security, telecommunications and audio-visual technology to create the experience of a doorman at a more affordable cost. Today, the company is a market leader for virtual doorman services and works with everyone from developers to existing owners. The company currently services 400 buildings and more than 35,000 residents. Recently, Virtual Doorman has launched an On-The-Go Mobile App and the new Welcome Station, which uses touch video to create an interactive experience. The technology has proved to be especially useful during the pandemic, when apartment buildings were limiting access to residents' guests. The Virtual Doorman helped residents continue to manage visitors and other people entering and exiting the building. For that reason, Virtual Doorman is setting up for another growth spurt.